Book massage appointment online. Asian Vegas Massage offers mobile massage services & hotel in room massage in the city of Las Vegas & Henderson, Nevada. Available 24 hour. For same appointment, please call us to book.
How much does a massage cost in Las Vegas?
This usually costs anywhere from $100 -$200 per hour in the US. The average massage prices in Las Vegas will vary from place to place, from massage to massage, and even from masseuse to masseuse. Think about what is most important to you when going to get a massage. What is worth paying for?
how much does a massage cost las vegas
Average Massage Prices In Las Vegas – What Should You Expect To Pay?
Average Prices of Massage In Las Vegas, NEvada
You're looking to learn more about massage prices in the Las Vegas area.
There are so many places to choose from, different services to learn about, and you're feeling a bit overwhelmed or unsure where to begin.
You don't have to waste time searching all over the internet to decide if your local massage therapist's pricing list is fair. You can know that what you're going to pay is the competitive rate.
Why Are Massages So Expensive?
There is more than just time being put into a massage. Like almost all businesses, overhead costs must be met while still earning a profit on top of it.
The amount of training, experience, and continued education that a masseuse takes in order to perform a proper massage all factor into the price of one massage. Add in the cost of equipment and materials, general business upkeep, and other expenses, and the hourly massage rates start to make more sense. Let's take a deeper look at each of these points.
Training & Certification
It commonly takes 500 to 1000 training hours to become a massage therapist. Upon completion of the program, a school may award a certificate, diploma, or degree to show proper certification.
On top of the time and money it takes to be professionally trained, most states (like Nevada) require the massage therapist to pass an exam and obtain a license to practice in that particular state.
Continuing education is also required in some states to maintain their license. Other furthered education or certification is voluntary if the massage therapist wants to specialize in a particular type of massage, learn new techniques, or even be recognized nationally as a massage therapist.
All training and certification are costs to the masseuse. Massage rates per hour may seem expensive because the massage therapist is ensuring he or she is making their money back from paying for schooling. And the more certification that a masseuse obtains, the more they can charge per hour.
Experience
While training plays a big role in the cost of a massage, the experience level of a masseuse is also considered. A highly experienced massage therapist is likely going to charge more for their expert skills.
Here is another way to think about it:
There may be only one massage therapist in a particular company that can perform a specific type of massage, while the other therapists perform more common massages. The specialized massage by the more experienced masseuse will cost more per hour than a common massage from a less experienced masseuse.
The number of hours a massage therapist has put in throughout their training and career can also factor into the overall cost of a massage. If they have been in the business for a lot longer than others in the area, they can market that and charge slightly higher rates.
What's more, if a therapist has built up a clientele and is locally known to be one of the best, they can raise their rates to meet demand and ensure they are being fairly compensated for their quality service.
Equipment
Initial costs for all needed equipment and materials to run a massage therapy business can range anywhere from $1000 up to $8000. Necessary purchases for the business include:
Sheets
Towels and Hand Towels
Massage Table(s)
Robes
Essential Oils
Lotion
And More
Secondary costs after these initial purchases include laundry, restock of inventory, and any other maintenance. All of these costs need to be made back by charging enough for services to earn a profit.
Many places also like to use specialty stools for the massage therapists, table warmers for comfort during the massage, and comfortable furniture for the waiting room area to ensure a fully relaxing experience. These details may result in slightly higher rates than at other places.
How Much Is A Massage In Las Vegas?
How much does a massage usually cost? Rates will vary from one place to another. Different types of massages also play into the overall price.
It depends on the type of massage you want
Are you looking for a deep tissue massage? What about a Swedish or Couples massage? How much does a full body massage cost? Most places offering massage therapy have a variety of massages available to choose from.
Each massage uses different techniques, and the length of time it takes to complete each massage may vary. The longer and more complex the massage, the higher the rate will be.
The price of a massage can vary from one location to another. There are many places in Las Vegas offering massage therapy services, each of which offers their own rates.
Some may charge more if they have more luxurious treatments, while others charge less for more basic massages without any add-ons.
A little reading on the company's website or a quick phone call will aid in knowing exactly what to expect from each type of massage and why each is priced the way it is.
It depends on how professional you want it to be
Some customers are looking for the most basic massage possible, while others are hoping for an overall spa experience. Many massage therapy places will cater to the wants and needs of the customer to ensure it is exactly the massage he or she wants.
Rates will probably be higher if the customer is looking for:
A warm robe
A light snack and something to sip on before or after the massage
high-quality lotions and essential oils used
Options for mood music
Overall relaxing atmosphere
And a personalized massage
The more professional and catered to the customer, the higher the rate will be per massage.
book an appointment
It depends on how experienced you want the masseuse to be
Want to make sure the masseuse you choose has sufficient experience? A masseuse with 1500 hours of practice may not deliver the same level of massage techniques as another who has completed 5000 hours. The more experienced massage therapist may charge a bit more for their services.
There are also many different kinds of massages, such as deep tissue or Swedish. A masseuse may be well-versed in certain types of massages but not as experienced in others. If it is their specialty, they will charge more for that service.
It depends on the training that the masseuse has
The training level of a masseuse can range from college-level up to a nationally recognized massage therapist. A massage therapy student will charge much less than a licensed masseuse who has completed their schooling.
There are also continuing education courses available, whether required or voluntary, that a masseuse may take to further their training and knowledge. That extra training may allow them to charge a bit more than entry-level massage therapists.
Massage Rates Per Hour:
The average cost of an hour-long massage in the U.S. is approximately $60. This average, of course, will vary greatly from one region to another.
It is more expensive to maintain a business in a big city than it is in a more rural area, so urban rates tend to be higher.
The best way to compare massage cost per hour is to make a few phone calls in your area to local massage therapy businesses and inquire about their rates.
book an appointment
How much does a back massage cost?
A back massage will usually target the muscles in your back, neck, and shoulders. Since it is not a full-body massage (which costs approximately $50-$90 per hour), the hourly rate for a back massage ranges from about $40-$50. The hourly rate for a foot massage is also about $40-$50.
Needing deep tissue treatment on your back? While deep tissue techniques can be used on the back muscles, a deep tissue massage is normally listed separately from a back massage.
If you need to relieve stress and excess muscle tension in your back, it may be best to pay for a deep tissue massage with an emphasis on the back muscles. This usually costs anywhere from $80-$120 per hour in the US.
The average massage prices in Las Vegas will vary from place to place, from massage to massage, and even from masseuse to masseuse. Think about what is most important to you when going to get a massage. What is worth paying for? What will make your massage experience exactly what you are hoping for? The answers to these questions will help narrow it down so you can find the right massage at the right price that works for you here in Las Vegas.
What is considered a full body massage?
A full-body massage usually includes your arms, legs, hands and feet, your neck and back, your stomach and buttocks. The area around the breasts is usually massaged but not the breasts themselves. … If all goes well, then next time you can book a full-body massage.
For most spa treatments, you can keep on your swimming costume or underwear. If you are having a back massage, you can wear knickers. Some treatments, such as Reiki and shiatsu, are done through your clothes. If in doubt as to what's expected, ask when you book your treatment or spa day.
Full body massage
For a full-body massage, you can opt to keep your pants on or go completely in the buff. You'll find that most massage therapists are very skilled at protecting your modesty and making you feel comfortable; you'll never have to uncover anything you'd rather not.
Your therapist will explain how much you need to take off, give you a towel to cover yourself and then leave the room while you get ready.
She will knock a few minutes later before coming back in to do the treatment. She then only uncovers the bits she is working on.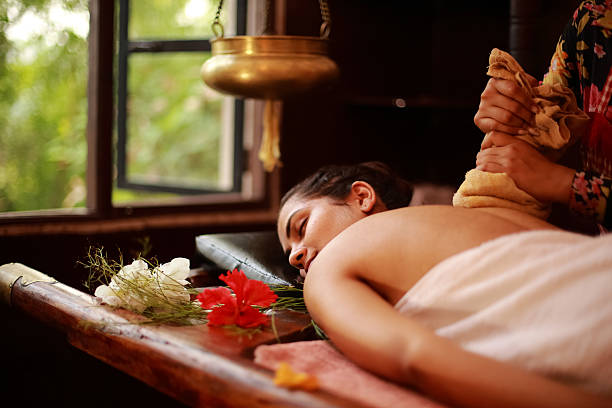 Massage is the best way release your stress. The benefits of massage including  relief from anxiety, stress reduction, sleep improvement
Read More »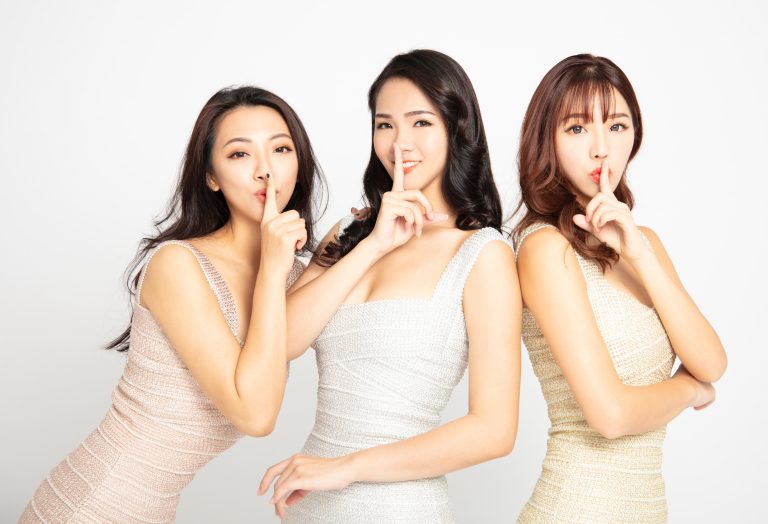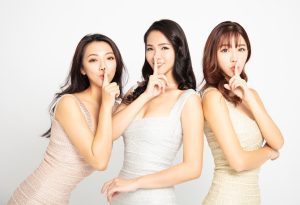 All of our massage therapists are professional and experienced Asian massage therapists. Schedule your massage appointment with our Live agent
Read More »